Corn and rice flour enclosed in a gluten-free biscuit, naturally lactose-free and without milk proteins, without eggs and without palm oil . Excellent to start the day with simplicity, genuineness and sweetness.

Ingredients:

Rice flour, cane sugar 16%, corn flour, potato starch, sunflower seed oil, rice syrup, lupine proteins, pea proteins, emulsifier: mono- and diglycerides of fatty acids; raising agents: disodium diphosphate, sodium hydrogen carbonate, corn starch; flavorings, thickener: xanthan gum.
May contain traces of soy.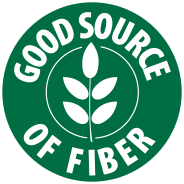 Gluten Free | Egg Free | Lactose Free | Non Dairy | Source Of Fiber