When you want to give an extra boost to the whole meal breakfast but without exaggerating, enrich it with crunchy chocolate chips. A detail capable of turning every awakenin.

Ingredients:

Corn starch, cane sugar 21%, eggs 11%, chocolate drops 9.4% (sugar, cocoa mass, cocoa butter, emulsifier: sunflower lecithin; natural flavoring), palm oil, brown rice flour 7.2%, sorghum flour 7.2%, lactose-free butter *, rice bran 3.3%, lactose-free skimmed milk powder *, acacia fiber, salt, raising agents: disodium diphosphate, sodium hydrogen carbonate ; natural flavor.

May contain traces of lupins and soy .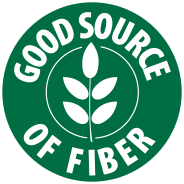 Gluten Free |  Lactose Free | Source Of Fiber