Breakfast is more cheerful than ever with the Nutrifree cocoa delicacy Goccefrolla , a cocoa dough enriched with irresistible chocolate drops: double taste, double energy. They are irresistible dipped in cold milk.


Ingredients:

Rice flour, sugar, sunflower oil, chocolate drops 11.6% (sugar, cocoa mass, cocoa butter,
emulsifier: sunflower lecithin; natural flavouring. Cocoa: 46% minimum), corn flour, potato starch, corn starch, cocoa powder 4.7%, lupine proteins , egg powder 1.8%, dextrose, emulsifier: mono- and diglycerides of fatty acids; flavourings, raising agents: disodium diphosphate, sodium hydrogen carbonate; thickener: guar gum.

May contain traces of soy .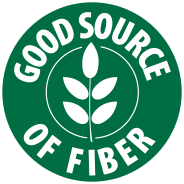 Gluten Free | Lactose Free | Non Dairy | Source Of Fiber